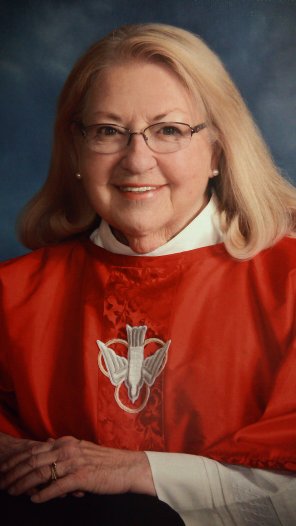 Our Pastor Rev Marlene Hyden
From the Grace Notes:
September 2019
" No one can serve two masters. Either you will hate the one and love the other, or you will be devoted to the one and despise the other. You cannot serve both God and money." Matthew 6:24
Martin Luther, in his explanation of the first commandment, wrote : "Many a person thinks he has God and everything he needs when he has money and property; in them he trusts and of them he boasts... Surely such a person has a God- Mammon by name... on which he fixes his whole heart. It is the most common idol on earth."
Mammon is a biblical term for money or wealth. We are in bondage to Mammon and cannot free oureslves without the power of God. How can we break these chains of bondage?
As fall approaches, we near the time of stewardship events, pledge cards, and budgets. I can hear the groans already. Nobody likes to talk about these subjects, and nobody likes to hear about them. In our consumer driven society,money, and the accumulation of wealth seems to have taken a life of its own. Now is the time to start thinking about where we can trim these desires (as opposed to needs) that Wall Street has forced on us.
Grace leaders will be at work to trimas much as possible from the Grace budget. I ask you to look into your budgets, and your hearts to see what is possible for you. God gives us the strengeth and the power, through the Holy Spirit, to grow in our faith which ultimately leads to a growth in generosity. Where does the Holy Spirit lead you?
Grace, Peace, and Mercy be upon you and those for whom you pray.