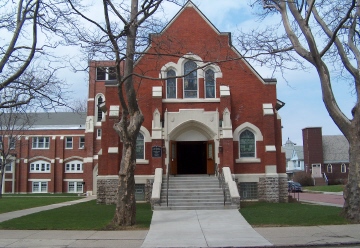 Welcome

Welcome to the Grace Evangelical Lutheran Church website. We hope this site will help you learn more about us and our witness for Christ. We strive to recognize and nurture Christ in ourselves and each person that we encounter along the way. Our church is a thriving community of believers who love the Word of God and faithfully cling to God's promises through God's son Jesus. Grace Lutheran has a long tradition of outreach and service to its members and the community. We hope you will join us for service on Sunday to experience for yourself the fellowship of Christ.
Holy Week
Please join us
Good Friday 12:00 - 3:00 for prayer and meditation
7:00 PM Tennebrae Service of Darkness
Easter Sunday 9:00 AM Coffee hour, Fellowship and Easter Egg Hunt
10:30 Festival Service, French Horn Solo and Bell Choir



Grace Evangelical Lutheran Church

174 Cazenovia St
Buffalo, NY 14210
Phone: 716-822-0553

email: gracechurchbuffalo@gmail.com
Come see a slideshow of our wonderful community, and get a glimpse of some of the many activities that take place at Grace Lutheran.
Meet Grace Evangelical Lutheran Church
Come to the About Us section to meet the staff and clergy, and find out what we're all
about!